Zarin Maghz Company is one of mamra almond suppliers in Iran. We sell mamra almond at a reasonable price and excellent quality.
Our collection try to satisfy the customers with their suitable and beautiful mamra almond packaging. We offer you products of high quality at an appropriate price.
Zarin Maghz Company main activities:
production and distribution of different Iranian nuts
export of Iranian nuts especially Mamra almond
wholesale supply of Iranian nuts
 Largest export of Mamra almond to India?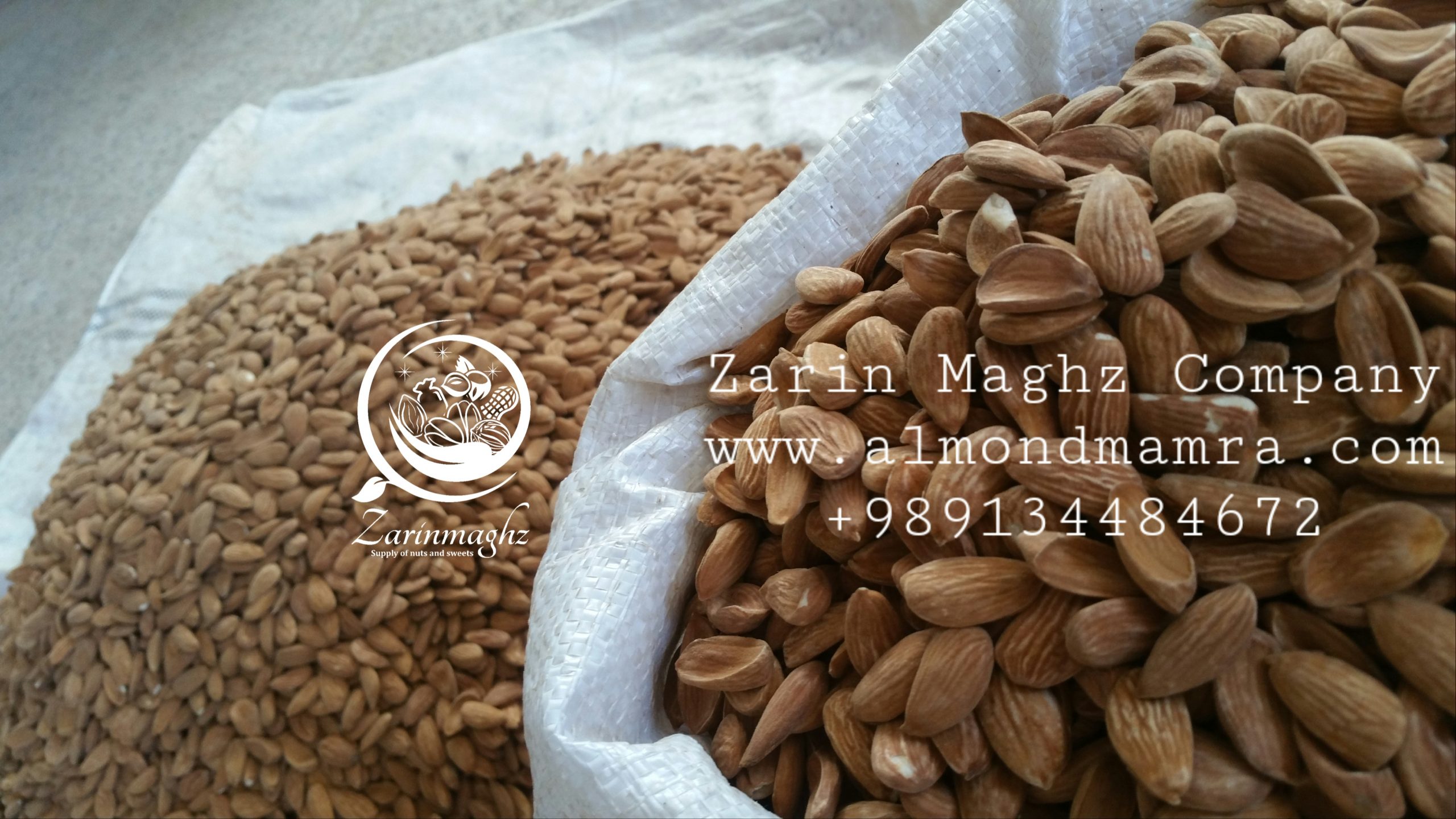 Largest export of Mamra almond to India is done by Zarin Maghz Company. India is one of the large importers of Mamra almond. It buy Iran Mamra almond and sell that in India or other countries.
So, keep in mind that there is no Kashmiri mamra almond or Afghani Mamra almond. Mamra almond is a product of Iran and it grows in no other parts of of world.
Some exporters of almond buy Mamra almond and mix that with other kinds of almonds in order to sell it as Mamra almond.
Since Mamra almond is very similar to Shahroodi almond, some traders sell Shahroodi almond as Mamra almond.
In order to buy high quality Mamra almond, contact Zarin Maghz Company as one of mamra almond suppliers. We are at your service to provide you Iranian high quality nuts.
We sell different kinds of almonds in markets across the country and abroad. Because of their good quality and good price, mamra almond has attracted the attention of many buyers and has made buyers eager to buy this mamra almond with the right quality and price.
This store offers discounts and special conditions for sale to invite customers to buy mamra almond. Most Iranians have not even heard of the name Mamra almond and it is not yet fully known in Iran and perhaps the reason is that this type of almond is very  expensive and people can not afford to buy that.
Arab countries a long with India are one of the main importers of Mamra almond which has led traders to seek Mamra business in Dubai.
If you are seeking for mamra almond suppliers, contact Zarin Maghz Collection.
mamra almond suppliers on sale in 2021
mamra almond suppliers try to have cooperation with international traders to sell high quality Mamra almond.
Buyers of  mamra almond can also visit Zarin Maghz  sites to see their products and see the quality and various models to buy a mamra almond at the production price and directly and without intermediaries.
Wholesale purchase of Mamra almond is one of the profitable trading in the field of nuts. In fact it is the most natural kind of almond and the demands for that is very high.
There are other kinds of almonds growing in Iran such as Shahroodi, Rabi, Paper skin and so on. Even these kinds of almonds are better than Canadian or Californian kind of almond. They are sweeter and more delicious.
Better to say Iran nuts are the most delicious and natural kinds of nuts in the world and that is due to the special climate and method of farming in Iran.
For mamra almond suppliers contact Zarin Maghz Collection. We are a direct supplier and a wholesaler of Mamra almond and other Iranian nuts.