There are many mamra almond sale centers in Iran. Zarin Maghz Company has many lands of Mamra almond under cultivation. We offer you Mamra almond of high quality at an appropriate price.
Mamra almond is a kind of almond growing in Saman area of Iran. However there are other kinds of almonds in Iran such as Shahroodi, Rabi, Sangi, Paper skin like Moheb … . All these kinds of almonds are good and of high quality.
Shahroodi almond is very similar to Mamra almond, that is why some traders mix these two and sell that as Mamra almond.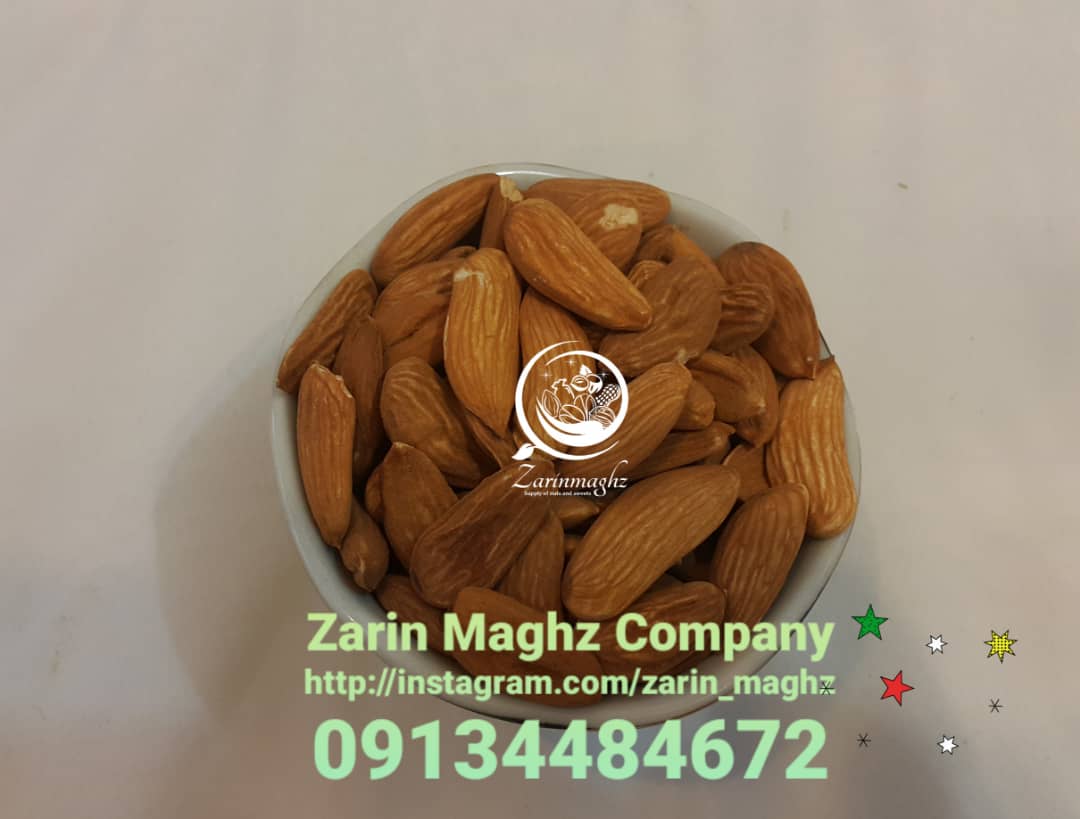 Mamra almond nutrients and features
For mamra almond sale refer to our collection. We offer you competitive prices. Mamra almond is a good choice for oil extraction. because its oil content is very high.
Almonds are considered a natural moisturizer and can easily do the job of chemical moisturizers. Clean your face thoroughly and apply a few drops of oil to your face. Then massage your skin. Do not use the oil on oily skin around the eyes.
Skin problems such as acne, pimples, and whiteheads are often caused by dirt and oil trapped in the skin's pores. The essential fatty acids in almonds control the amount of oil secreted by skin glands.
Almonds relieve skin inflammation and cause itching. . Almonds are believed to have anti-aging properties. Facial massage with almond oil eliminates signs of skin aging and helps rejuvenation. To prepare a facial mask, mix equal amounts of honey, almond oil and lemon juice and use this simple face mask twice a week to reduce wrinkles. skin rejuvenation.
Almonds are rich in antioxidants, chemicals and plant protection products that are artificially added to hand creams. Use almond or almond oil to moisturize hands, nails and cuticles, so use both.
mamra almond sale is done in our collection.
Almond butter and almond oil are amazing natural skin and hair products. start using it and see its effect on your face and hair. Almonds contain a large amount of magnesium, an essential mineral for healthy bodies. Magnesium deficiency is often associated with hair loss, so eating magnesium through almonds not only helps maintain proper body function, but also promotes growth.
Almond is one of the fertile trees whose fruit emerges in two shells, the outer skin is green, soft and fleshy, when it ripens, it removes the cracks and leaves easily, then the bark is hard and hard. It is used as a snack and a nut that has a very tasty and delicious taste. It has many properties and is high in nutritional value, but some varieties of almonds have a bitter taste and are mostly used for medicinal and therapeutic purposes. The almond fruit has a long, oval and slightly rounded appearance.
The fruit of this plant ripens in late summer to September, but some early varieties ripen in mid-summer. It has deep roots that penetrate up to two to three meters high. For more information on Original Mamra Badam, visit our site.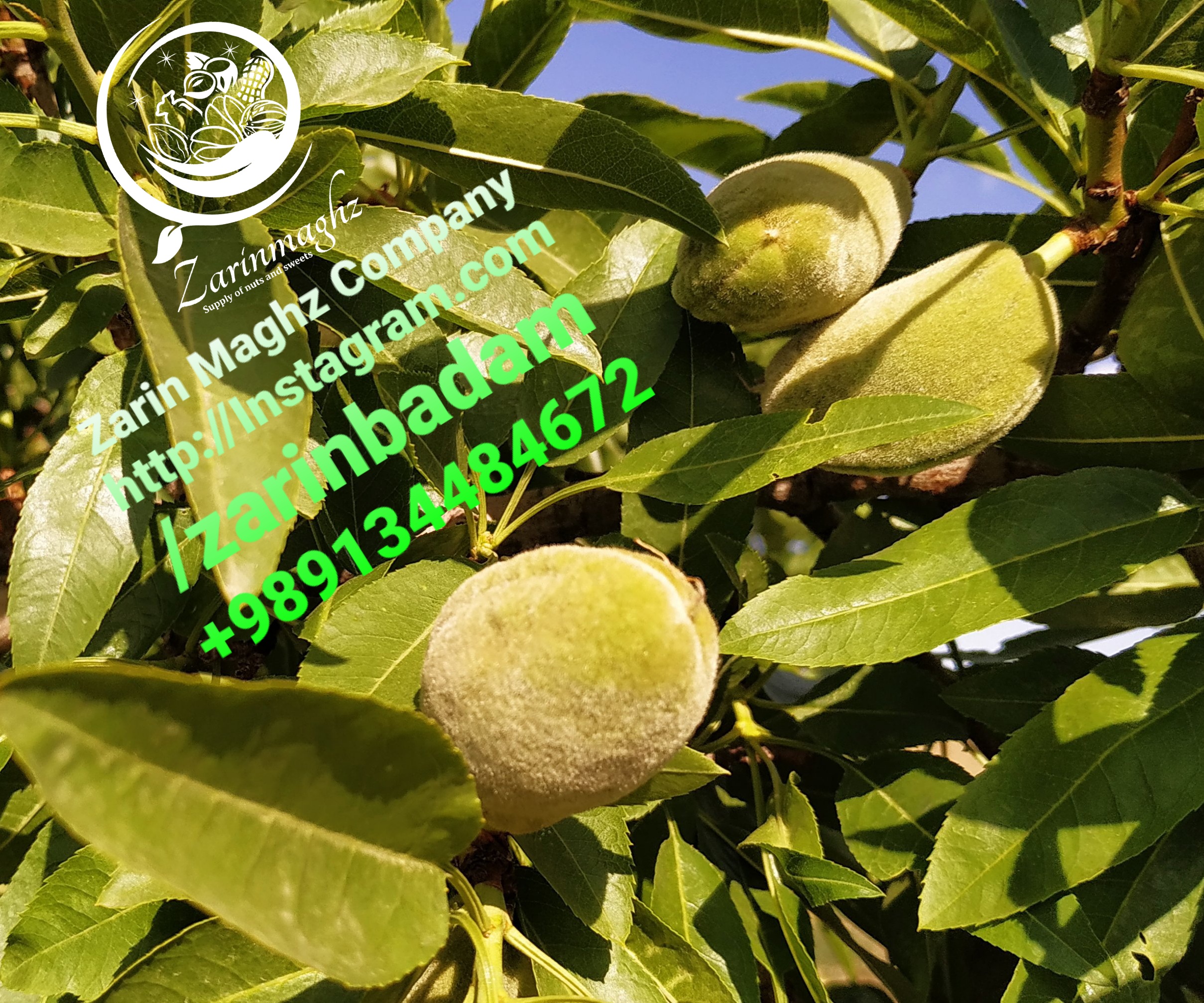 mamra almond sale 2021
mamra almond sale is marketed by our collection and we also export Mamra almond to Asian countries. Therefore, you can visit our site for more information about Mamra Badam export.
Contact our collection as one of the producers and suppliers of Mamra almond and different Iranian nuts including: pistachios, peanuts, hazelnuts, walnuts, figs and dried apricots.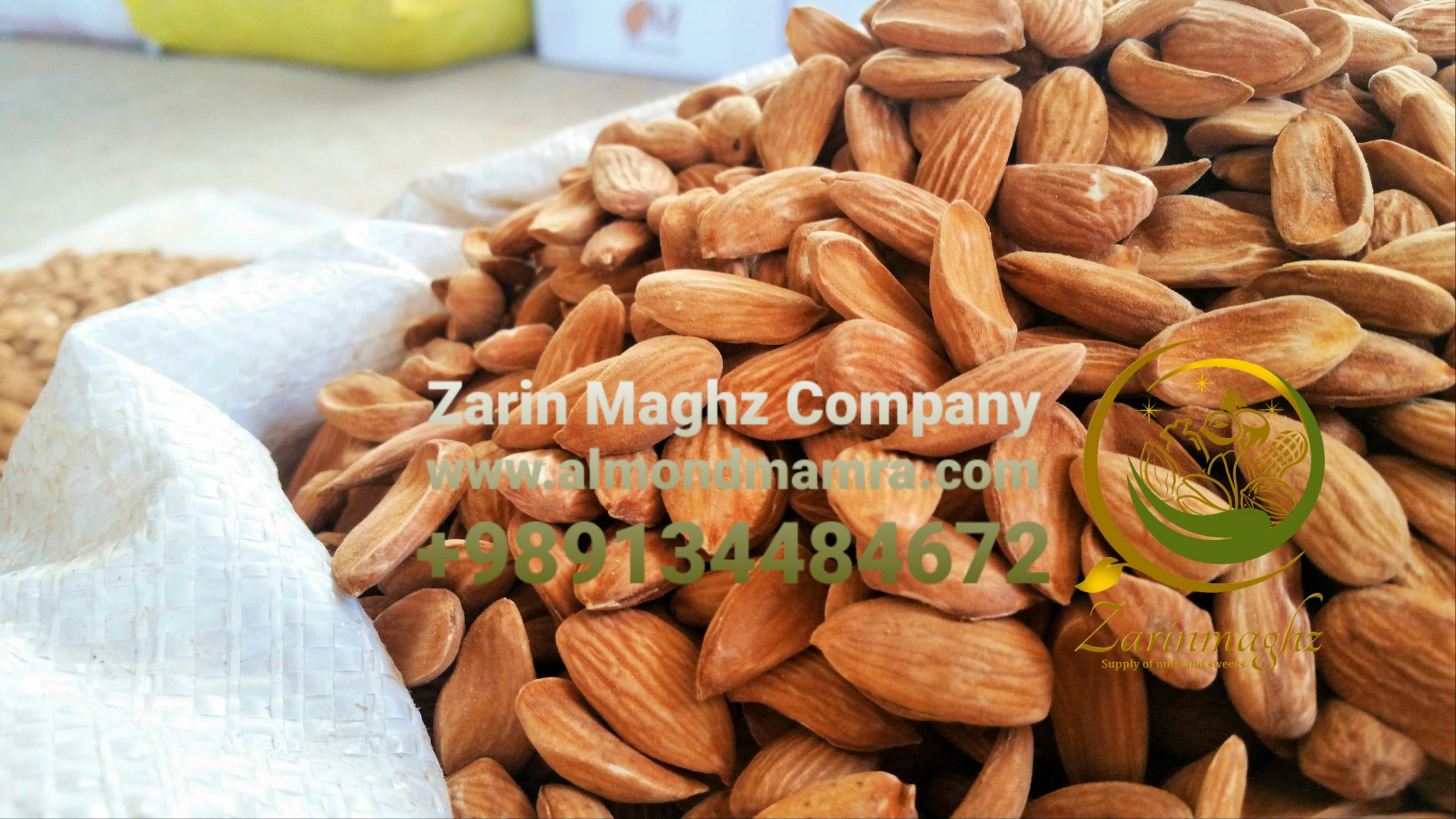 Best almond distributor in Iran
Zarin Maghz Company is the best almond distributor in Iran. If you are looking for cheap wholesale almond contact our collection. Different kinds of almonds including Mamra  almond, Rabi almond, Shahroodi almond, paper skin almond and Sangi almond are available in our collection.
Buy Mamra almond kernels from sale center of almond in Zarin Maghz Company.
About 80% of the world supply of almond is produced in California. Better to say that California has the first ranking in almond production.
Almonds need hot summer, dry and plenty of sunshine during summer. That is the ideal climate for growing almond. Almost 19 provinces in Iran are suitable for growing almonds.
In Iran Saman area in Chaharmahal and Bakhtiari province has a suitable climate for creating the best kind of almond in the world that is Mamra almond.
Mamra almond is the most organic almond. You can contact our collection for buying and selling Mamra almond kernels.
Zarin Maghz is a wholesale center of Mamra almond. To buy Mamra almond kernels at an appropriate price contact us. We are exporter of different kinds of Iranian nuts especially Mamra almond.
Exporting Mamra almond for Diwali celebration in India
Zarin Maghz Company exports Mamra almond for Diwali celebration in India. For mamra almond sale be in touch with us.
Diwali or Divali is one of the major religious festivals in India Lasting for 5 days beginning in late October and November. This ceremony symbolizes victory of light over darkness. The last day of Diwali is on Thursday. During Diwali ceremony homes are decorated with lights and colorful decorations. Diyas are lit and placed in rows around houses.
We can provide Indian buyers high quality Mamra almond kernels at wholesale price for Divali celebration.
We have many agencies for almond and other Iranian nuts in different cities. Mamra almond kernels are mostly exported to India. Indian call that Mamra Badam. Selling high quality Mamra Badam is our duty and we are proud of that.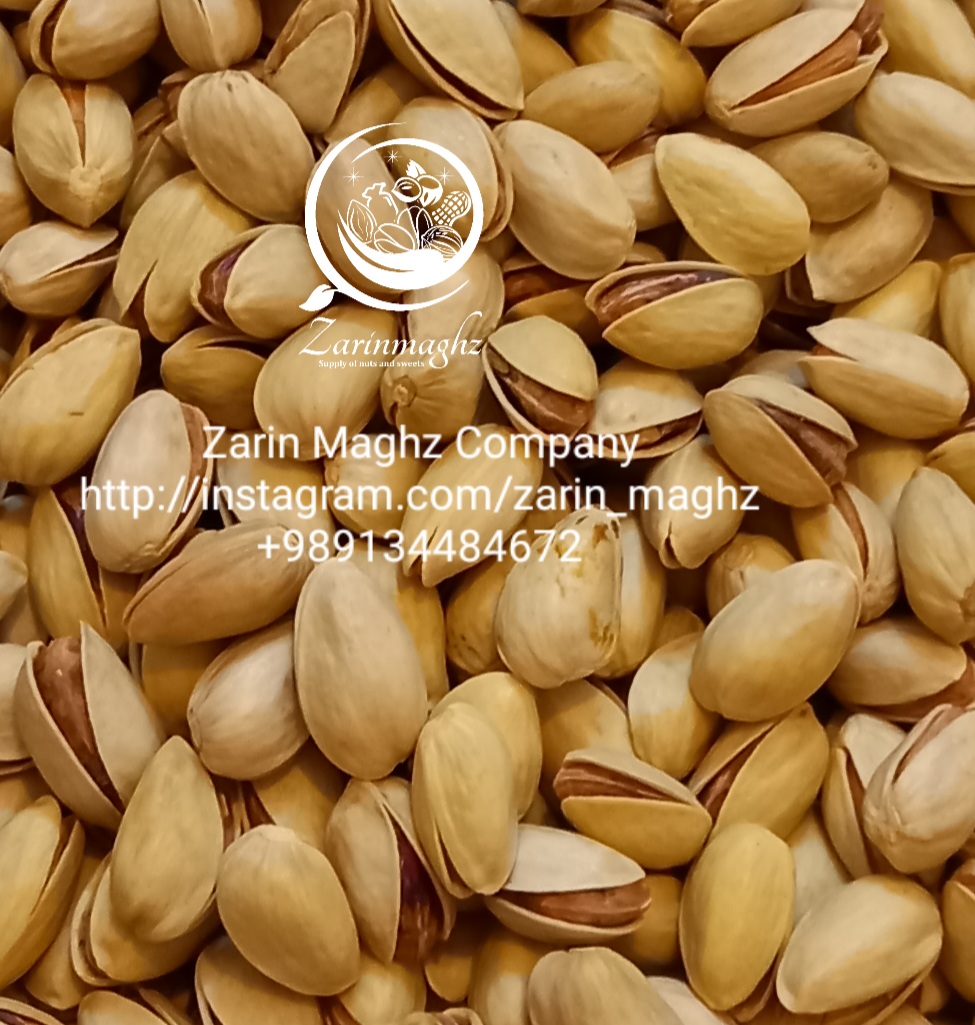 Cheap pistachio in Zarin Maghz Company
for mamra almond sale and pistachio sale contact Zarin Maghz Company. Iran is very well-known for its pistachios especially those In Rafsanjan city. Different kinds of pistachios grow in Rafsanjan. Akbari pistachio is one of them.
Akbari pistachio is almond shape, super long and smiling cultivar. It is one of the export product of Iran.
Each year large amount of pistachios are exported to many countries in the world including Canada, Australia, America, Dubai, Turkey, India … .
To buy Iranian super long pistachio of high quality contact us. We offer you cheap pistachio prices.
One of the characteristics of Akbari pistachio is that it is late blooming and remain in the tree more than other kinds.
Zarin Maghz Company is exporter of pistachios of super quality.